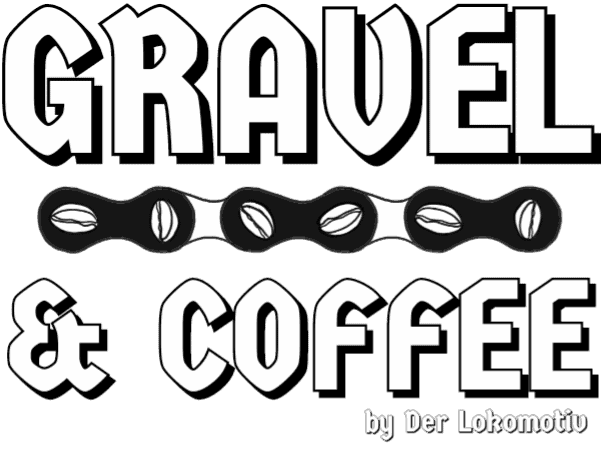 Enjoy the freedom that the bicycle gives us, drinking a good coffee along the way. Leave the beaten track together or alone.
Experience a wonderful adventure.
Free delivery within the EU from € 150
Gravel & Coffee, Mens Clothing Package
Gravel & Coffee is a social, powerful, vulnerable and meaningful adventure! Where we paddle together as one group to the horizon. The pattern on our cycling kit has to carry out this spirit. We love riding on gravel roads, but also the cycling tradition should not be forgotten. That is why Der Lokomotiv, Cycling Adventures chooses neutral black pants with not too many frills.
The bib determines for a large part the quality of your cycling suit, so that is why we chose a pro chamois that will not make you want a raw steak after even 10 hours on the bike.
Our cycling kit is designed by Bart Der Locomotiv in collaboration with The Vandal in Antwerp and produced in Poland. They guarantee the quality of this product. A combination of well thought-out material compositions with a anatomic comfortable fit.
This package deal includes the cycling kid, T shirt & cycling Cab from Gravel & Coffee
Size Chart Mens Cycling Kit
| | | | |
| --- | --- | --- | --- |
| SIZE | CHEST | WAIST | HEIGHT |
| 1 | 85 – 91 | 79 – 85 | 154 – 163 |
| 2 | 89 – 95 | 83 – 89 | 160 – 170 |
| 3 | 93 – 99 | 87 – 93 | 167 – 177 |
| 4 | 97 – 103 | 91 – 97 | 174 – 184 |
| 5 | 101 – 107 | 95 – 101 | 181 – 191 |
| 6 | 105 – 111 | 99 – 105 | 188 – 197 |
| 7 | 109 – 115 | 103 – 109 | 195 – 204 |
| 8 | 113 – 119 | 107 – 113 | 195 – 204 |
| 9 | 125 – 131 | 111 – 117 | 195 – 204 |
| 10 | 129 – 135 | 115 – 121 | 195 – 204 |

BOTTOMS: shorts, bibshorts, tights
SIZE
HIPS
THIGT
CIRCUMF.
INNER LEG
LENGHT
1
80 – 91
40 – 48
59 – 68
2
84 – 95
43 – 51
66 – 76
3
88 – 99
45 – 53
74 – 84
4
92 – 103
48 – 56
85 – 92
5
96 – 107
50 – 58
88 – 99
6
100 – 110
53 – 61
88 – 99
7
107 – 115
55 – 63
88 – 99
8
108 – 119
58 – 66
88 – 99
9
112 – 123
60 – 68
88 – 99
10
116 – 127
63 – 71
88 – 99
all measurements in cm
Technical information:
PGE – silicone-free, printable gripper elastic made of Coolmax®
flat stitched seams for athletic comfort
a lycra washing insruction label that doesn't irritate the skin
Pro Seat pad
Zaffiro – top range lycra from MITI made of matt polyamide and 19 % Lycra®Power™ yarn warp-knitted on 40 gage machines (40 needles per square inch); the result is a high density, multi-directional stretch fabric with outstanding durability and comfort; composition together with the structure of knitting ensure stable compression properties and shape memory (ability of the material to get back to its shape after being stretched out)
Shield Endurance – this compressive polyester lycra has been specially developed to minimise the effect of the white inner side showing through the printed outer side when stretched; in addition to its high opacity, it has superior moisture transportation properties and increased UV-protection, while remaining soft and comfortable
Flores – a multi-stretch polyester mesh with a very soft feel and excellent sweat transportation properties; used in the bib of our shorts, this white material doesn't show through light coloured jerseys and also doesn't absorb colours bleeding from other printed materials during washing
Additional information
| | |
| --- | --- |
| Bib Shorts, size | 01, 02, 03, 04, 05, 05, 07, 08, 09, 10 |
| Jersey, size | 01, 02, 03, 04, 05, 05, 07, 08, 09, 10 |
| T-shirt, size | XS, S, M, L, XL, XXL |
Ferm Kombucha,
enjoy the great taste