Everyone loves a good tale. We Cyclists, all love the classics and the stories that were written on those legendary roads. Now it is time for some new chapters, and you can help to ride them. Get ready for some bikepacking adventures, on the legendary roads of the Classics..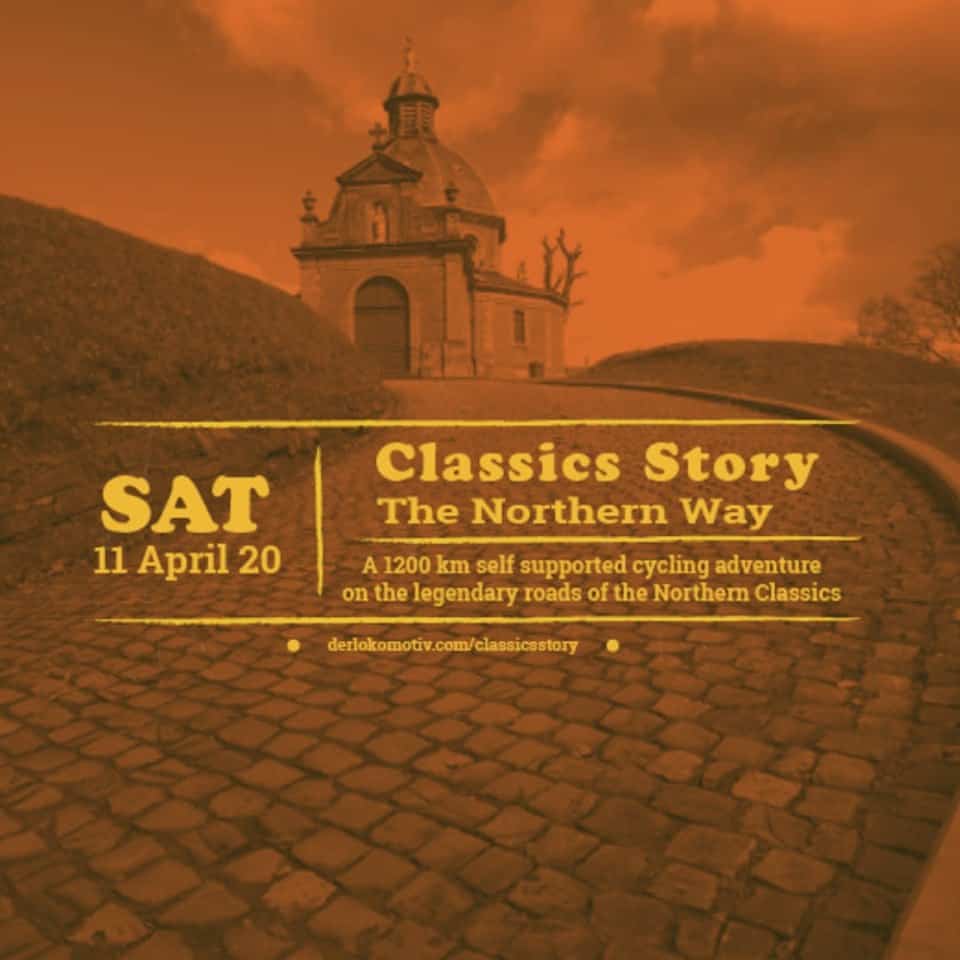 Classics Story, The Northern Way
.A 1200 km self supported cycling adventure on the legendary roads of the Northern Classics with lots of Cobbles & Bergs. You will conquer elements out of 10+ Classic Bike Races.
We've worked hard to bring you the most exciting bikepacking event in the world. So sit back, relax and get ready to launch yourself into the most challenging classic bike race.
Feel the classics, taste cycling history, write your own story on the most legendary roads and enjoy the landscapes. 7 days of adventure, no support and just a few rules. We'll give you an amazing track and a control card with which you can drink something in different bike cafés you will pass by, the rest is up to you.
An epic journey through cycling history will be provided in this adventure, this will be a personal challenge, not against others!
The Route
The route will start in Ghent, at 't Kuipke, the track where the most famous 6 days race takes place. from there we will challenge you over lots of legendary cobbled roads and bergs.
We will pass by sections of Omloop Het Nieuwsblad, Kuurne Brussel Kuurne, Nokere Koerse, Dwars Door Vlaanderen, E3 Prijs, Gent Wevelgem, Ronde Van Vlaanderen, Paris Roubaix, Amstel Gold Race, Brabantse Pijl, Flèche Wallonne, Liège Bastogne Liège Dwars Door Het Hageland and Brussel Cycling Classic.
In 2 of these races there are some gravel sections, and along the route, when we connect the different race passages, we have chosen the most secure roads, so some extra gravel roads are added for your security. But all of these sections will be smoother than the best cobbled section and we guarantee it is roadbike proof. Der Lokomotiv did test ride all with 25 mm Vittoria's Corsa tires and did not experience any problem. 
The start will be given the day before the pro Riders conquer their Paris Roubaix. So it is likely that the second day their race will stop you, please enjoy the passage and give them a big thumbs up. it is absolutely forbidden to ride your bike before the green flag has passed. 
For those of you, who would like to experience a little more cycling history during their adventure. In Roeselare we pass by Museum Koers, in Oudenaarde CRVV and at the Balenberg, Sven Nys Cycling Center. Your visit is included in the starting price.
On Wednesday the Brabantse pijl starts in Leuven. It should be doable to visit the start and make it in time for the finish party. Although you can not hesitate a lot afterwards. There is still 470 km to ride.
We will finish in Valkenburg at Fixed Gear Coffee, at the feed of the Cauberg. There we will have the finishers party on Friday. On saturday the Amstel Gold Race Cyclo and on sunday the Amstel Gold Race itself will take place and these events will make it impossible to finish later. Because no other riders will be allowed on the course.
There should be enough time to finish this adventure with just daytime riding. Therefore we don't recommend participants to cycle during nighttime. If you decide to do this, it is mandatory to use an appropriate front and rear lighting as well as a high visibility reflective clothing. Be aware of the fact that cycling consecutively for many days, with few or no rest, can cause hallucinations and drastically lower the threshold of attention on the road and the perception of danger.
Rules & Regulations
Riders must respect local and national laws and the rules of the road.

Riders must wear a helmet when riding their Bike.

Riders must complete the designated route from start to finish under their own power.

Riders are required to use a provided GPS tracker during their ride at any time.

The bike must be equipped with a bel, lights and reflective strips (in addition, riders need to have a spare set of lights with them at all time) 

All riders need to have a reflective vest with them all time

A first aid kit is mandatory

The use of outside support from third parties is not permitted in any way whatsoever.

Drafting is prohibited. Exception registered pairs.

Drafting non participants is not allowed.

A medical certificate that says you are in good health, free of conditions incompatible with the practice of amateur cycling and, therefore, able to participate in a long distance non-competitive cycling event such as Classics Story, provided by your family doctor is mandatory.

No insurance, no ride.

No prize money.
The Legendary Roads you will pass
On your route you will encounter more than 100 known and less known roads from the classics. On a separate page Der Lokomotiv will list these with corresponding statistics and some background information. by clicking on one of the examples you will come to this page. every week we will ad 3 new roads.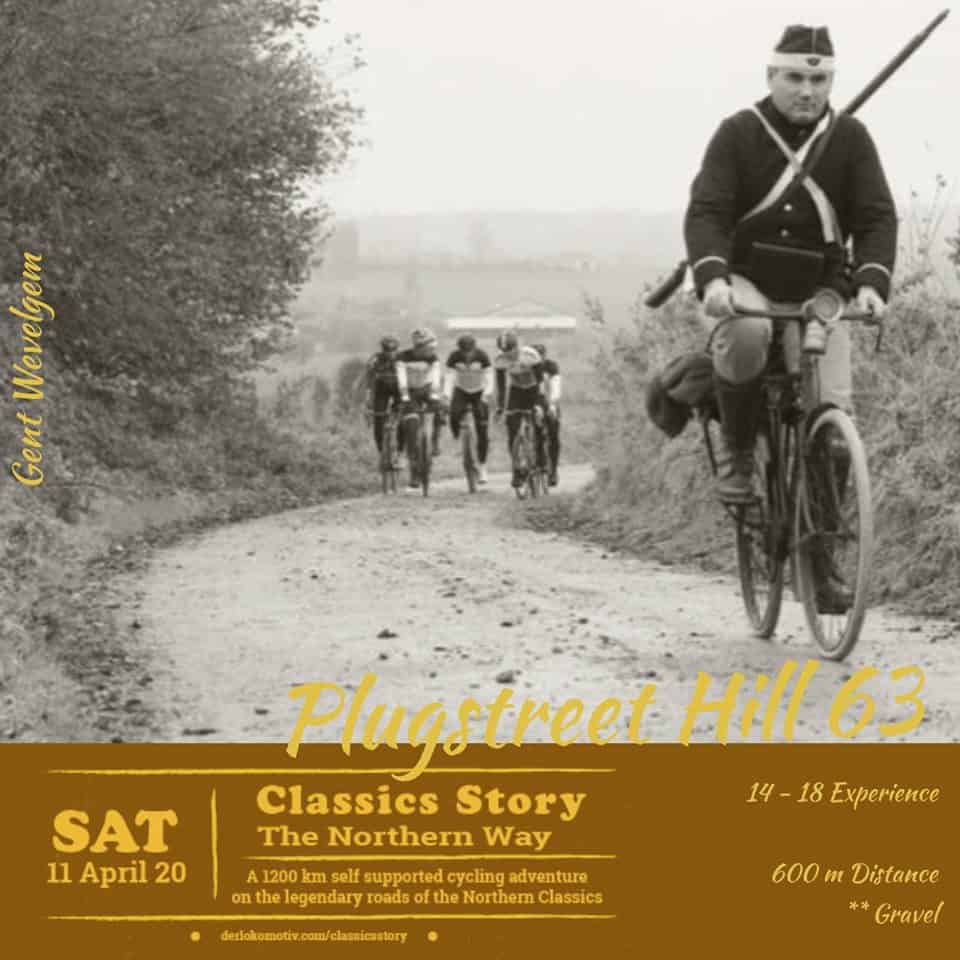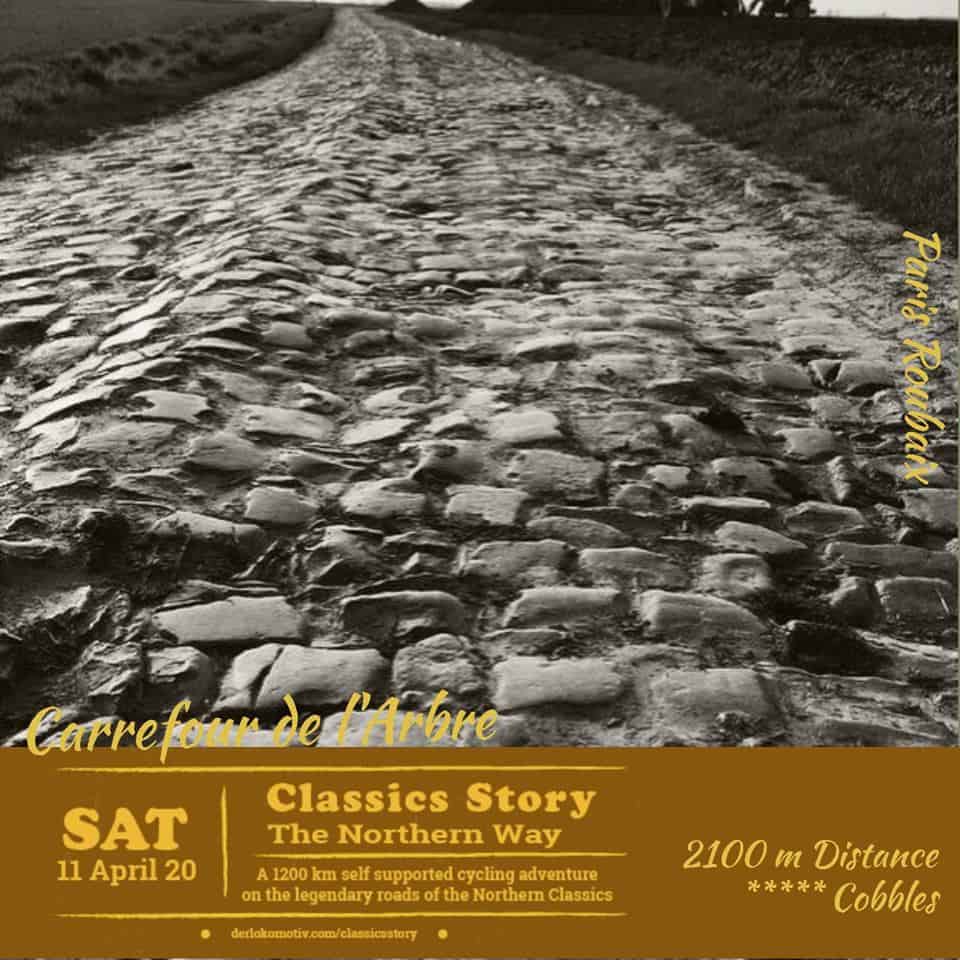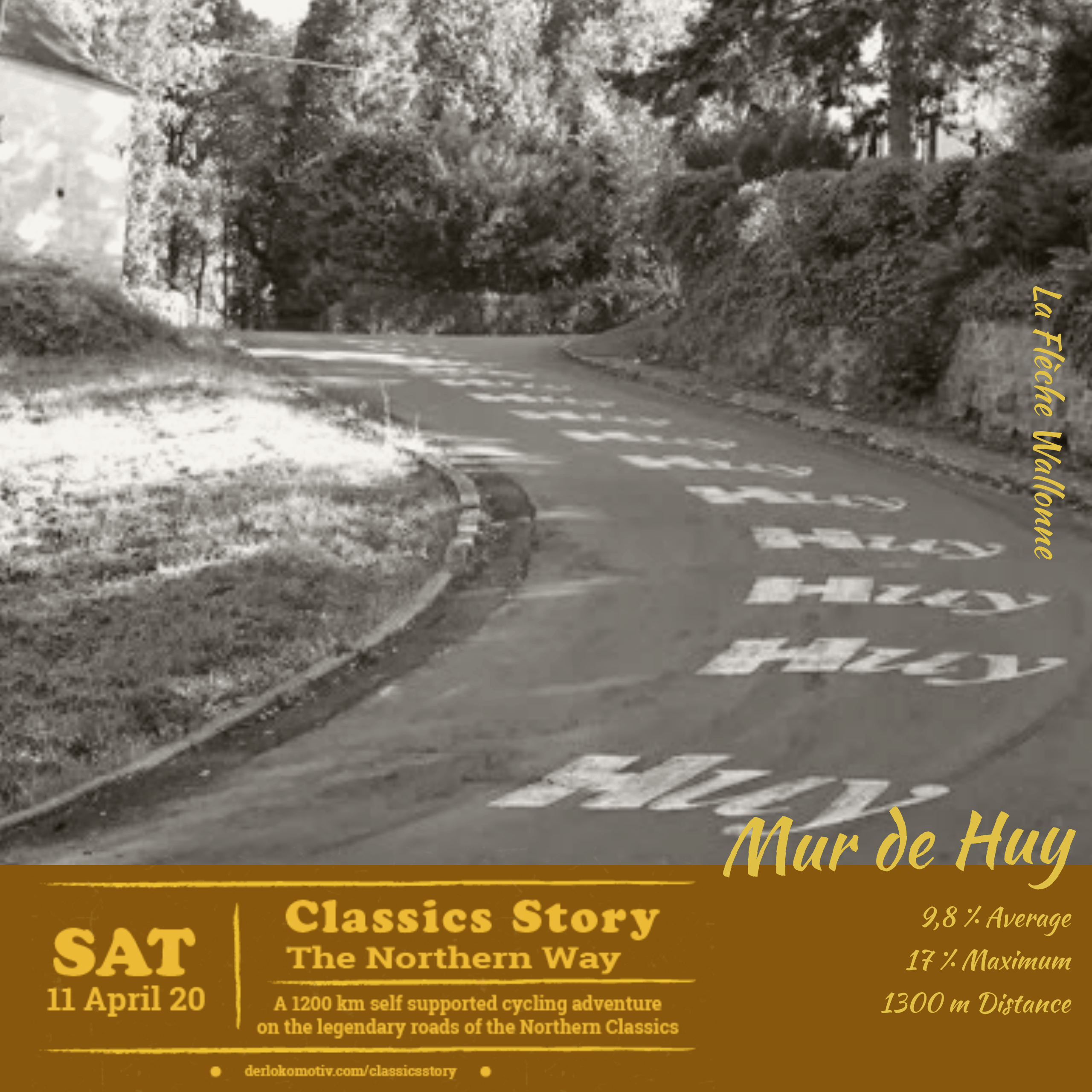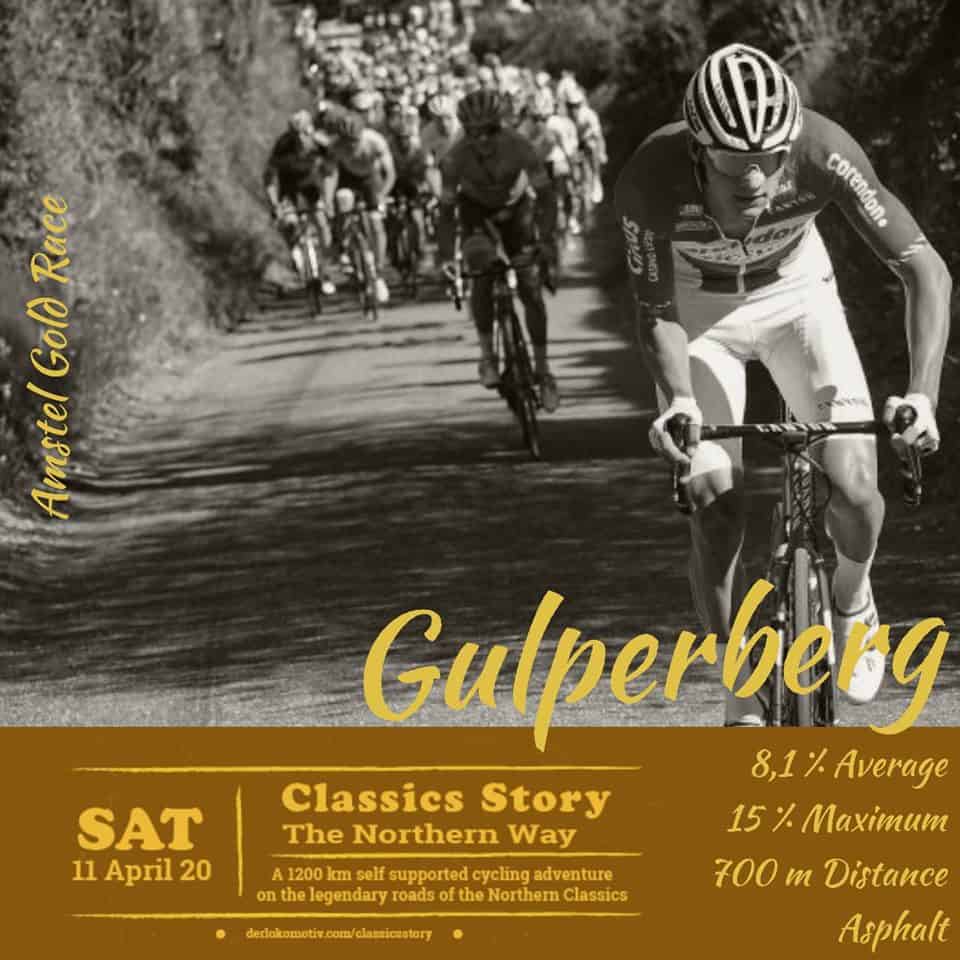 Checkpoints
We have chosen bike cafés as checkpoints, a selection of cafés where bicycle races flow through their veins. You can stop here during their opening hours and in return for a stamp you can drink something (6 drinks during your ride are included). You must arrive with 6 different stamps. In some of the checkpoints you can take a free shower. At Le Coffee Ride, it is not only possible to take a shower, they have some beds too, hope there is one free when you pass by. 
Pré Ride
On the road
Ride On Coffee

Koers

Biking Bar

Robocyclo fan village

Peloton

Bar Gidon

Eetcafé Velo

Boerenhof

Mur

Le Coffee Ride

Fixed Gear Coffee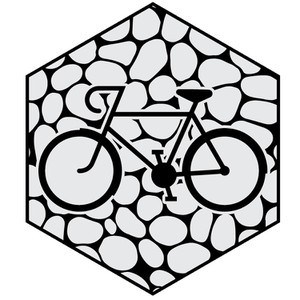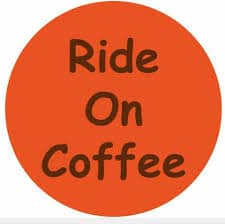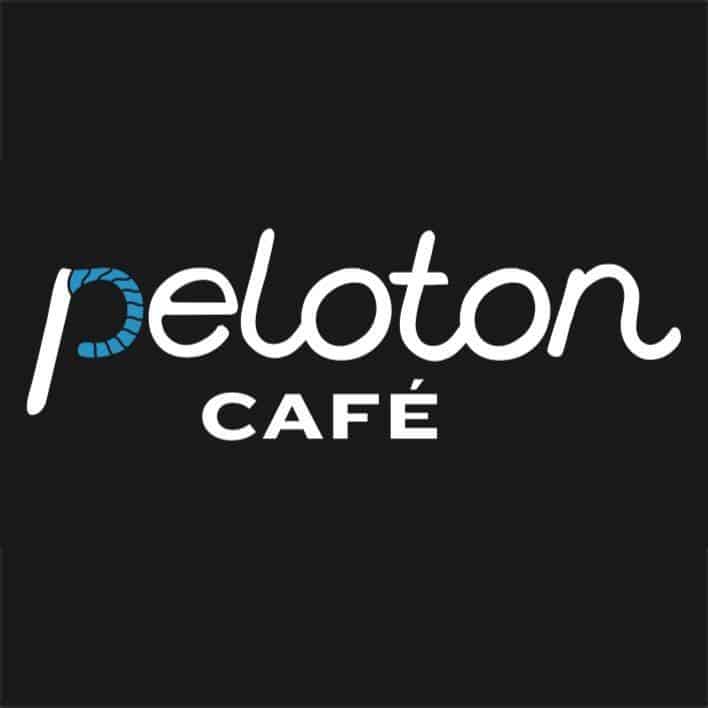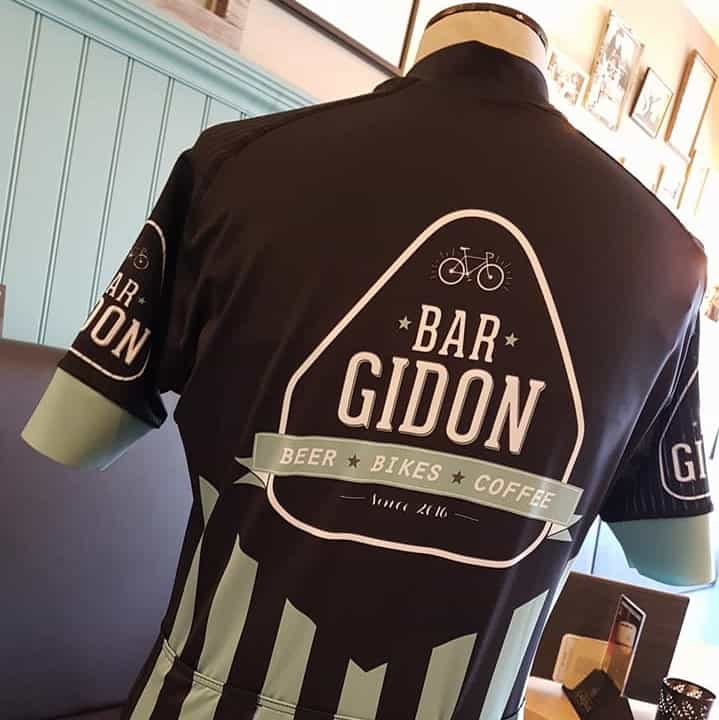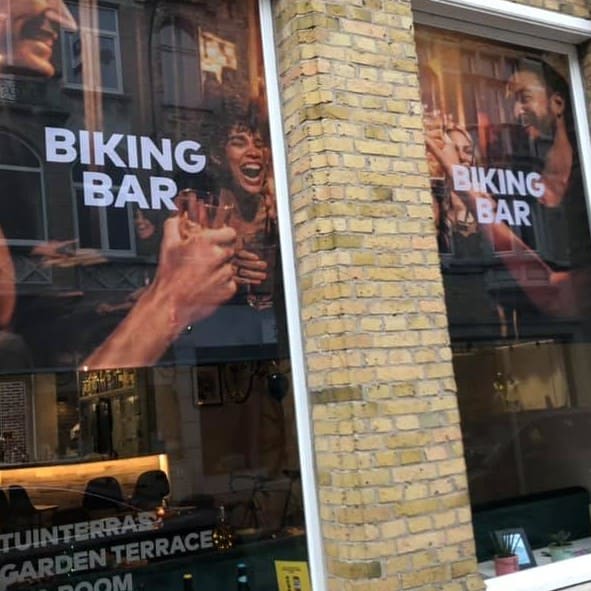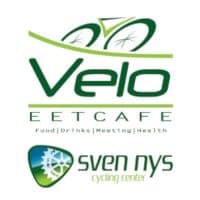 Registration 2020
The 2020 edition will exceptionally take place in September, the course and start are currently uncertain by Corona. Der Lokomotiv currently sees 4 possible scenarios
We start as planned in September
We start but can only drive in Belgium
Only Belgians are allowed to start & we can only ride in Belgium
The 2020 edition will be postponed to 2021 and will start April 10 to April 16, 2021.
Unfortunately we cannot make refunds, but if the government still bans events in September, your 2020 ticket will apply in 2021. If we can only ride in Belgium, some compensation will be provided.
Registration will be open until August 15th, 2020 unless the 150 available places are filled
Registration for the event is not refundable and is valid only for the current edition.
The Registration cost is
€ 180 before August 15 2020
For those who want to ride as a pair both the riders have to register and pay. Please give us the name of your team and riding partner!
August 15 an email will be sent to all participants including more detailed information, the gps track and a form to be completed. In this form we will request additional information  to present the different riders on social media and our website,
Because a part of the course will be in France a valid medical certificate is required to start, you will be able to upload it as a pdf/jpg, when completing the form.
What you get from Der Lokomotiv:
The Route in form of a gpx file

Tracking device for the duration of the event

Official race cap

An event T-shirt from The Vandal

A (Vegan) Pasta at the riders meeting, the evening before the start!

A free drink at 6 checkpoints (chosen out of a list of cycling inspired places you will pass by during your adventure)

Free entrance to Museum Koers, CRVV and Centrum Sven Nys (when passing by during opening hours)

A Free shower at CRVV, Le Coffee Ride and the finish line (when passing during opening hours)

Pictures we make during the event (can't guarantee we have yours but we will try)
Aftermovie
A dotwatching platform during the event and the publishing of your individual times on our website.
Not included:
Rider's insurance.
Every rider must be in possession of a valid insurance (this is usually provided by the cycling association of your country) We recommend every rider to have a travel insurance, for non-European residents travel insurance is mandatory.

Everything that is not mentioned above

Your trip to start and back from the finish.

Any kind of support during your adventure.

The € 70 deposit for the GPS tracker. Bring in cash to the start. When we get your tracker back, you will of course get your money back.

Transport of your bicycle case from Ghent to the finish line. Optionally we can transfer one piece of luggage for € 25. To be paid at the start.
Follow @classics_story on Instagram